Accentuate your space with a choice of our finest wallpapers. Gregory's Paint & Flooring is proud to offer an array of colorful, delightful prints that are sure to leave a lasting impression in just about any room.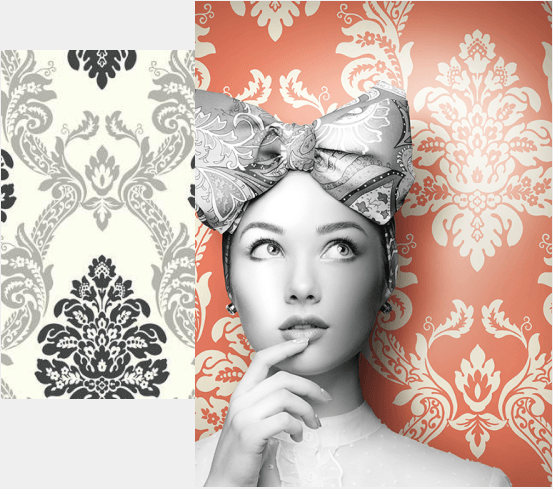 Wallpaper is a dynamic decorating options that we're more than glad to help you with. We offer many beautiful designs to brighten and add character to your rooms. Wallpaper can give form and interest to any space, even those with no architectural features. It can also enhance and emphasize your room's best characteristics. Whether you want your wallpaper to dazzle or soothe, we'll help you find the perfect choice for your unique personality.
We offer a large selection of custom wall coverings that includes products from brands like: Thibault, Seabrook, Wallquest, Schumacher, York, Ralph Lauren, Candice Olson, Anna French & more.
SURE STRIP
COLOR
INSPIRATION
Sure Strip
Redecorate in Minutes
Thanks to today's technology, modern wallpaper is not only temporary but is also easy to apply. Within minutes, you can redecorate your wall with sure strip technology by York Wallcoverings. The new type of adhesive backing allows you to easily install and remove your wallcovering in minutes. Also, the quality is amazing and will last a long time.

York Wallcoverings
Gregory's Paint & Flooring is proud to stock wall coverings from the reputed, York Wallcoverings. Our alliance means that you get to choose from an exciting selection of wallpapers, fabrics and patterns. Express your style and home with quality, affordable wallpaper.