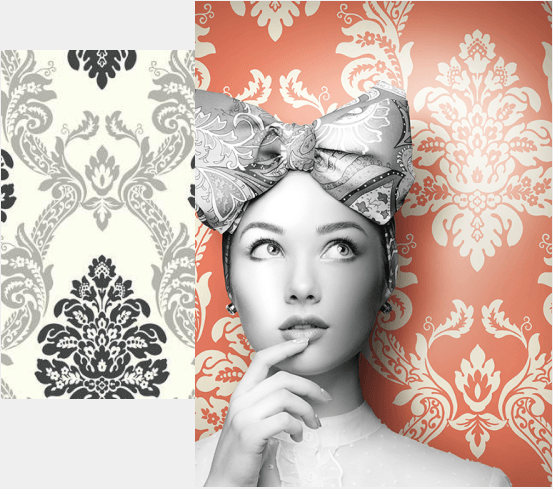 When it comes to decorating and personalizing, wallpaper is dynamic! We offer many beautiful and bright designs to add character to any room—including those lacking focal points. Whether you want wallpaper to dazzle or soothe, we're ready to work with you. We offer a large selection of custom wall coverings from brands like Thibault, Seabrook, Wallquest, Schumacher, York, Ralph Lauren, Candice Olson, Anna French, and more.
Sure Strip
Redecorate in Minutes
Thanks to today's technology, modern wallpaper is not only temporary but is also easy to apply. Within minutes, you can redecorate your wall with sure strip technology by York Wallcoverings. The new type of adhesive backing allows you to easily install and remove your wallcovering in minutes. Also, the quality is amazing and will last a long time.

York Wallcoverings
Gregory's Paint & Flooring is proud to stock wall coverings from the reputable brand York Wallcoverings. Our alliance means that you get to choose from an exciting selection of wallpapers, fabrics, and patterns. Express yourself with quality at great prices!