Gregory's Paint & Flooring brings your walls and wooden pieces to life with a fresh coat of high-quality paint. Read on further for more details about the types of paint we stock and get inspiration for your next project.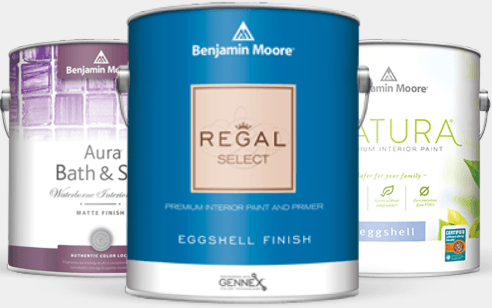 Adding color to your walls or staining your wood is probably the most exciting aspect for any homeowner. Gregory's Paint & Flooring stocks the latest colors, finest brands and finishes to ensure that you are always ahead of the interior decor trends. Our color specialists are equipped with the expertise to help you select the perfect color palette and finish for the interior and exterior of your home or office and what's more, is that we offer appointments for color consultations in the comfort of your own home.
Gregory's Paint & Flooring proudly carries paint products from ROMABIO, a name steeped in more than 50 years of history that began in Italy. These are mineral paints based on ancient formulations, made without the use of any solvents or toxic chemical ingredients that can have damaging effects on human health and the environment. ROMABIO offers the first paint technology that can replace acrylic paint products while still maintaining affordability, durability, and beauty.
Another name we're proud to be associated with is Fine Paints of Europe, a producer of beautiful, long-lasting Dutch enamels. These, practical cost-effective alternatives to domestic paints are only available to retail consumers from select, independent stores like Gregory's Paints and Flooring. Fine Paints of Europe are formulated in the Netherlands from the finest ingredients available and held to the high standards that have propelled the country to become the world leader in interior coatings. Gregory's Paint & Flooring is the only Fine Paints of Europe Retailer in Georgia, and we'll deliver or ship their products directly to you! Contact us today to learn more.
All about
Color
Color has an impact on the mood and space of a room and therefore it is important that you find the perfect color that suits your needs and reflects your own personal style. We offer a wide range of budget-friendly paint combined with vivid colors, neutral tones, and stunning finishes to turn any wall into a masterpiece. Most of our high quality paints are not only durable but also washable for those inevitable mishaps, giving you a beautiful touch for many years to come.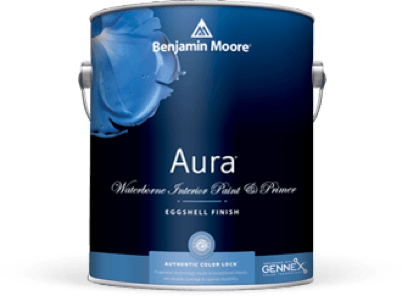 IN-HOME COLOR CONSULTATIONS

We're intimately acquainted with the colors offered by Benjamin Moore colors intimately. Get credit towards the purchase of Benjamin Moore paint from Gregory's Paint & Flooring when you meet with our Color Consultant. For more information, contact us today.  You can also access thousands of paint colors with virtual fan decks, and even see the paint in your own room with the
Benjamin Moore Color Portfolio App
. We will make recommendations specific to your needs regarding products, finishes and paint contractors, if needed. We are also available for design consultation in other areas of your home, whether you need new flooring, rugs, wallpaper or window treatments to complete your look!
Coronado Paint, a Benjamin Moore company. For 50 years, Coronado Paint has been the choice of painting professionals, providing lasting performance and consistent quality. Whether you're a homeowner repainting a room, or an architect specifying coatings for a new stadium or convention center, we have the paints, primers and industrial coatings to deliver the performance your project needs. Coronado offers an extensive lineup of High Performance Coatings for all industries, including Epoxies, Urethanes, Electrostatic Coatings, Moisture Cured Systems, Traffic Paints, Coal Tar Epoxies, Vinyl Wash Primers, Maintenance Enamels and more.