Schedule your virtual store visit now!
It's easy—here's how it works:
Submit our convenient online form
Or, call our showroom and ask for a virtual store visit. We'll take your information and pass it on to our sales representatives.
A representative will contact you
One of our representatives will conduct your virtual visit through either Zoom or FaceTime. He or she will walk you through the showroom and will go over products you might be interested in.
We'll send you some product samples
Once you've selected a few products, we'll send samples directly to you! Keep an eye out—we'll either drop them at your door or send them in the mail.
Choose your beautiful new floor!
If you don't need installation, we'll deliver the requested amount of product and leave it in your garage. If you do need installation, we'll set up an in-home measure with one of our trained estimators who will be carefully following all CDC guidelines. You'll receive a quote afterwards.
Take inspiration to the next level.
Upload your photo to see our flooring in your room! See YOUR room come to life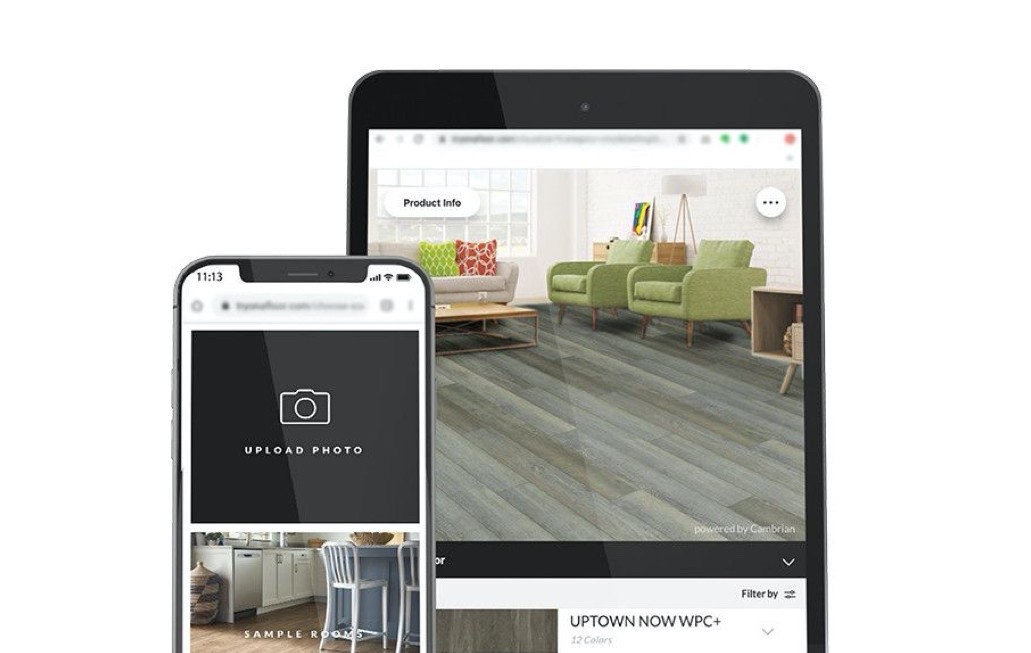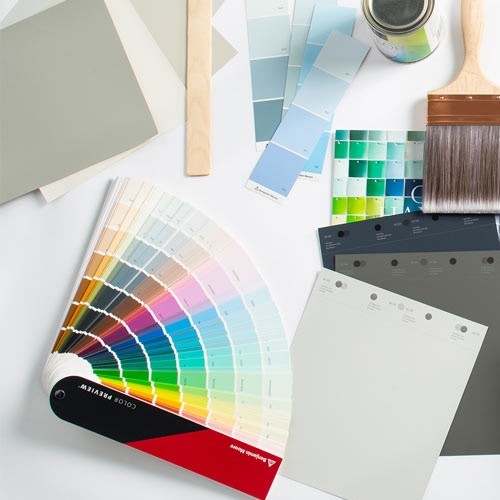 Try out the Benjamin Moore Color Portfolio visualizer
Simplify color selection and eliminate guesswork with the powerful combination of this new app and integrated color-matching device.
Some of our brands we love
Get to know our favorite names in flooring!